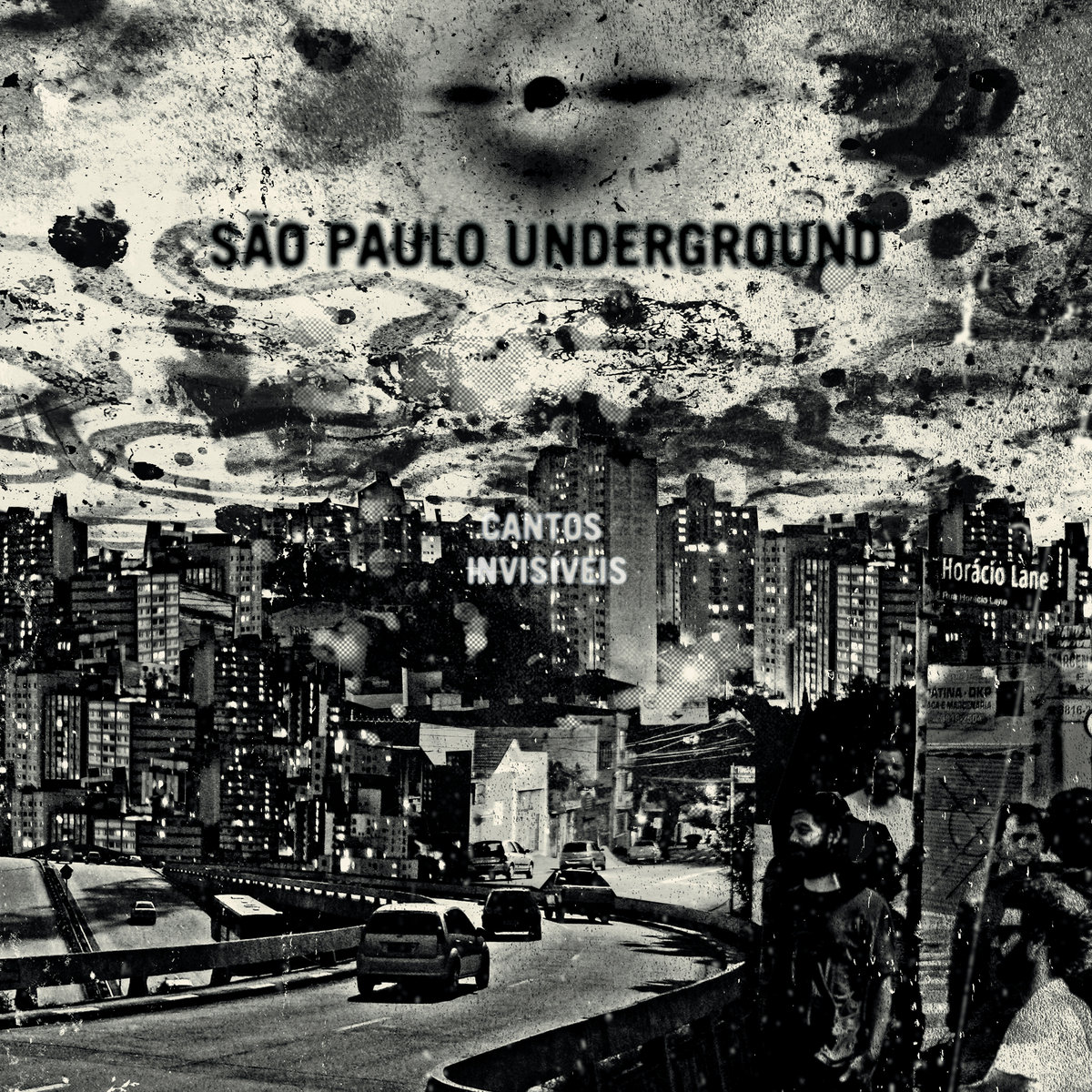 são paulo underground: cantos invisiveis
(2016, cd, usa, cuneiform)
Around 2005 Rob Mazurek started São Paulo Underground together with Mauricio Takara and Guilherme Granado. The band recently released their fifth album, "Cantos Invisiveis".
The title translates from Portuguese as 'invisible corners' or 'invisible songs' or 'disappearing corners or songs'. This music evokes the elusive nature of these songs, 'the way we make our music, always masking it in some kind of way, a disappearing through layering and sound manipulation,' Mazurek says. 'The songs kind of disappear in a way like a cloud of pink in the sky. We create atmospheres that cause form and melody to disappear, and to reappear'
On "Cantos Invisiveis", the trio, Rob Mazurek (cornet), Mauricio Takara (drums and cavaquinho (guitar)) and Guilherme Granado (keyboards), is joined by Swiss-born São Paulo resident Thomas Rohrer (wind instruments and rebeca (fiddle)). Everyone is also credited with electronics, percussion and voice, resulting in a very dense sound. Comparisons with the Sun Ra Arkestra are obvious.
"Cantos Invisiveis" is an impressive album.
Repetitive, hypnotic soundscapes, taking influences from all over the world.
Check it out.
Out on Cuneiform Records
http://www.cuneiformrecords.com/
Available from Mandaï
www.mandai.be