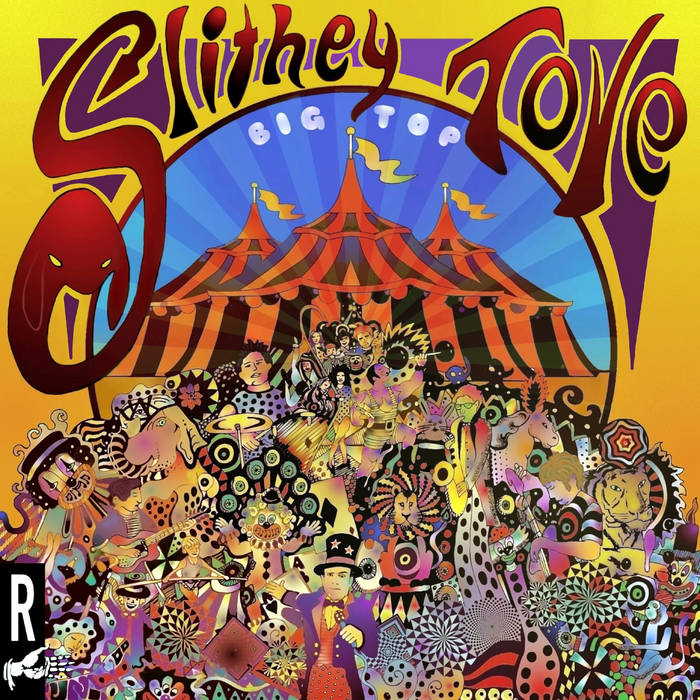 slithey tone: big top
(2022, cd, uk, reckless records)
Funky jazz band Slithey Tone released their first album earlier this year.
Quite a surprise actually as the band has been together for over fifteen years.
Links with The Green Ray, but also with Zappa and with Gong.
The LP (sugarbush records) has 11 tracks. The CD (and streaming services)13.
What a fine discovery !
-- info: Danny Mathys