United Mutations
captain beefheart, sun ra, the residents, frank zappa and more
Tuesday, October 3, 2023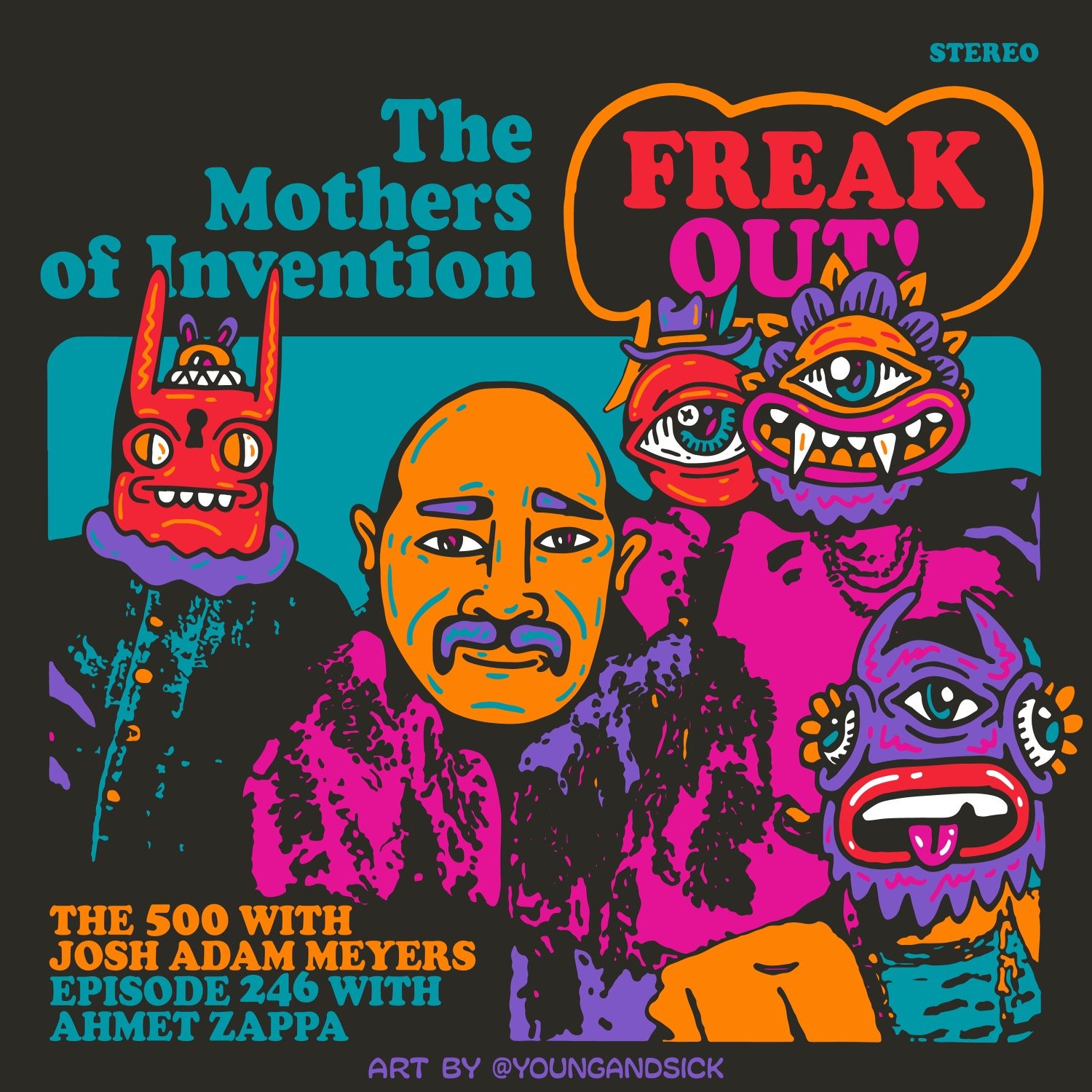 In a fascinating episode of "The 500 with Josh Adam Meyers," the spotlight turns to the avant-garde brilliance of The Mothers of Invention and their groundbreaking 1966 album "Freak Out!" This installment features a special guest with unique insight, Ahmet Zappa, a writer and musician in his own right and the son of the iconic Frank Zappa, the mastermind behind The Mothers of Invention. Ahmet's presence adds a deeply personal touch to the conversation, as he shares his perspective on the album's creation and the avant-garde ethos that defined his father's career. "Freak Out!" marked a radical departure from conventional music, blending rock, doo-wop, and experimental soundscapes, setting the stage for the countercultural revolution of the '60s. It's a unique opportunity to delve into the album's complex layers and the Zappa family's musical legacy.
Geplaatst door

UniMuta
op 12:17 PM
No comments:


Sunday, October 1, 2023
Geplaatst door

UniMuta
op 10:58 AM
No comments:


October 14, 2023
Jeff Hollie (who played the saxophone on Zappa's "Joe's Garage") will join Z.E.R.O. for their concert at the Heubacher Zappa Nacht festival.
Geplaatst door

UniMuta
op 3:03 AM
No comments:


The Mattoid: Let's Do The Classics
(2010, cd, USA, thee swan recording company)
A native of Helsinki, Finland, Ville Kiviniemi (also known as The Mattoid), eventually relocated to Nashville.
His "Let's Do The Classics" album included his personal interpretation of FZ's 'Bobby Brown' and of Unto Mononen's 'Satumaa'.
Privately released CDR on his Thee Swan Recording Company label.
Geplaatst door

UniMuta
op 1:57 AM
No comments:


MonoNeon - Wonderland Disaster Queen.
His latest EP.
Experimental funk.
George Clinton about MonoNeon, and more...