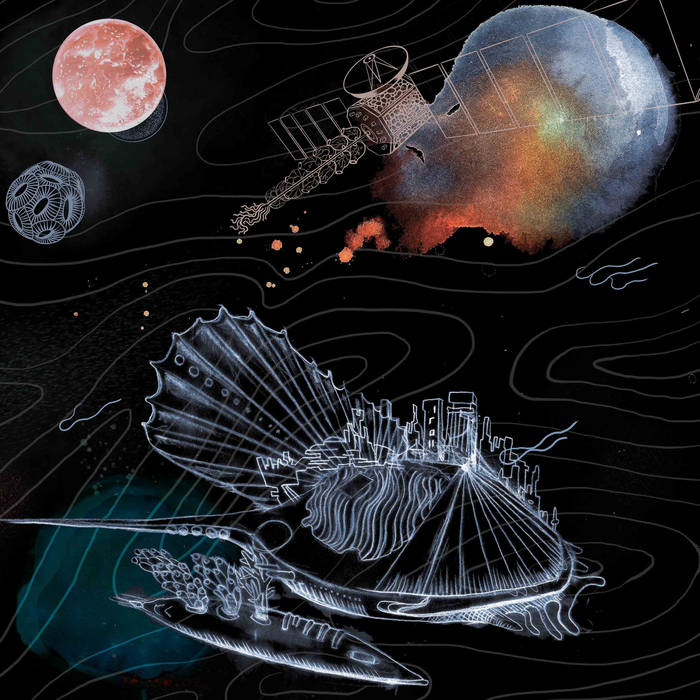 le grand sbam: vaisseau monde
(2019, cd, france, dur et doux)
The French Dur Et Doux record label keeps on putting out remarkable releases.
Le Grand Sbam is
Mélissa Acchiardi : vibraphone, percussions
Antoine Arnera : keyboards, composition
Boris Cassone : bass
Jessica Martin Maresco : vocals
Guilhem Meier : drums, composition
Marie Nachury : vocals
I have been enjoying this album for about a week, and being the fetishist that I am, I received the CD a couple of days ago, so now I'm also playing the music in the car on on the stereo.
This is so good.
Beautiful strange melodies with an emphasis on the vocals and on the percussion.
Essential listening !!