Wednesday was Hamburg where we saw the Ensemble Blue Marlin at the St.Katharinenkirche.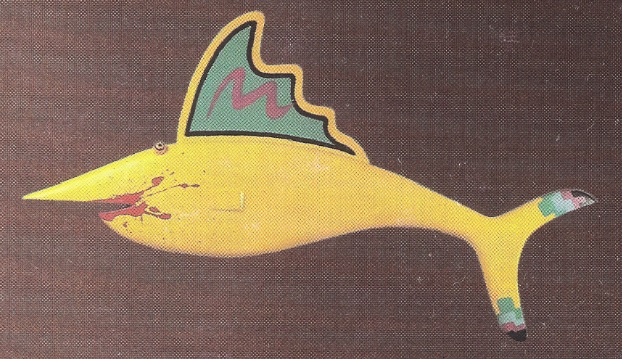 Ensemble Blue Marlin as the above picture shows a marlin and not a shark.
Thursday we drove into Bad Doberan.
The visit always starts the same way : park the car, walk past the statue, say hi to friends (inevitable as the complete town is crowded with familiar faces / music freaks), visit the expo, check in at the hotel, and be at the Kamp before the first concert starts (at 16h00).
Swedish duo Magnifznt opened.
Two guitars and two voices in the afternoon sun.
The perfect appetizer.
Next up were the NTS Trio and Bad Penny.
We went for "Kosmische Brocken" at the Kamp Kino Theater instead.
"Kosmische Brocken" is a movie / documentary about Zappanale. A fine introduction for those who have never been to Zappanale, and funny snapshots for the seasoned visitors. I loved it. Would be nice on DVD...
We stayed in the theater after "Kosmische Brocken" to catch the interview with Candy Zappa where Candy read fragments of her book My Brother Was A Mother.