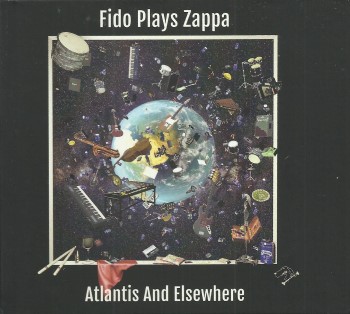 The latest release by Swiss band Fido Plays Zappa, "Atlantis And Elsewhere" has also been made available on vinyl.
As expected, a couple of tracks were omitted and the order got rearranged as well to fit them all on the 2LP set, but the result is still astonishing.
Fido Plays Zappa is one of the best bands to perform the music of Frank Zappa and this album will show you why.
Great musical skills plus a fine dose of humor !!
Here's a clip from four years ago, and they've only gotten better...