Ouzo Bazooka.
Ouzo Bazooka was formed in Tel Aviv by Uri Brauner Kinrot, who grew up on the sunny shores of the mediterranean sea and has been active in the music scene for over a decade, shaping the sound of influential local groups as well as the critically acclaimed mediterranean surf band Boom Pam (who collaborated with Turkish psychedelic-folk legend Selda Bağcan).

Tel Aviv's cultural diversity served as the perfect backdrop for Ouzo Bazooka's formation and the maturing of their style; an exotic blend of middle eastern sounds and scales, moulded together with fuzzed psychedelic surf rock and garage.

Ouzo Bazooka's latest album, "Dalya", got released last August.
I got introduced to "Dalya" (and to Ouzo Bazooka) yesterday, and I have to admit that it was the last thing that I listened to yesterday evening, as well as the first thing I listened to this morning.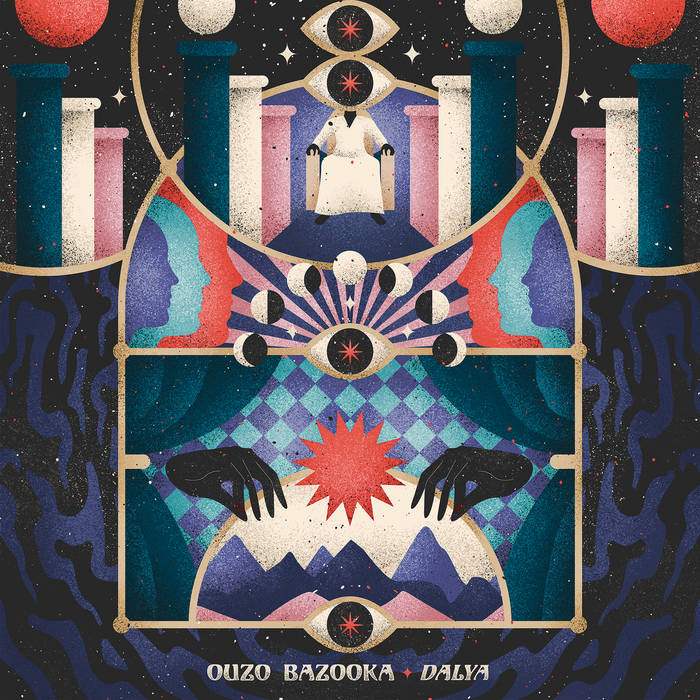 ouzo bazooka: dalya
(2021, lp, uk, stolen body records)
Middle Eastern Psych Rock.
Love it.
The band's material is available from Stolen Body, with on-line shops both in the UK and on mainland Yurip.
A wise decision with Brexit and recent new custom regulations.
But most probably also from any decent record shop.
https://www.stolenbodyrecordseu.com/
https://www.stolenbodyrecordseu.com/