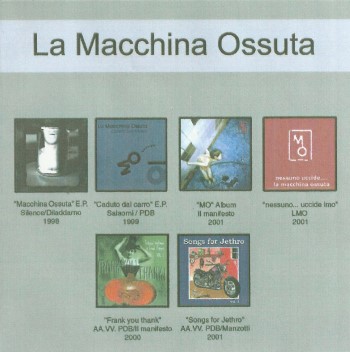 In 1999, Italian band La Macchina Ossuta had contributed their version of Frank Zappa's 'I'm The Slime' to "Frank You, Thank", a Frank Zappa tribute album.
Two years later, in 2001, the band released a promo CDR with 6 tracks. 3 of the tracks had been previously released on EP's or on album. The other 3, however, were unreleased live or studio recordings. Track 2, FZ's 'More Trouble Every Day' was recorded live at Cencio's Club on April 14, 2001.
Info has been added to the United Mutations Archives.