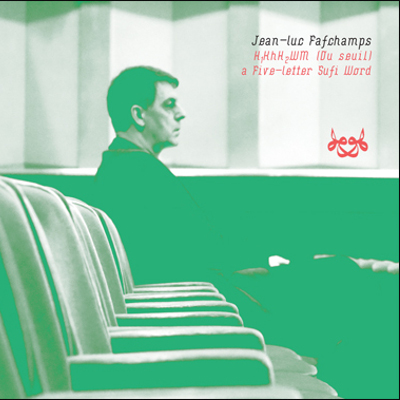 jean-luc fafchamps: H1KhH2WM (du seuil), a five-letter sufi word
(2018, cd, bel, sub rosa)
Contemporary classical composer Jean-Luc Fafchamps started his Sufi Letters project in 2000. He wants to write and dedicate a composition to each letter (28) of the Arabic alphabet.
His latest five compositions materialized in "H1KhH2WM (du seuil), a five-letter sufi word", part three of the series.
Jean-Luc adds:
"I am drawing inspiration from the symbolic charts found in Sufi mysticism. Each Letter is a sonic meditation on the frontiers of conscience and the paradoxes of time.Today's word, Du seuil [From the threshold], is the third word to be released by Sub Rosa. It is a journey of sort through grief: stages of conscience, journey through hell, nocturnal anxieties, meditation, resilience. Do not worry too much though, for isn't it from the distance of death that one can shine the best light on life? Isn't all grief also a threshold ? "
Beautiful.
Out on Sub Rosa.
Available from Mandaï :
www.mandai.be
Here's a live version of an older Sufi Letter piece.