"Gong Friends" is a photobook that got published in 2010. Poems by Gilli Smyth, pictures by Luc Pilmeyer. Essential stuff for Gong fans.
Zappa freaks probably will like the fact that Luc Pilmeyer also is a graphic artist.
His current expo at L'An Vert in Liège, BE, displays three Zappa inspired pieces :
frank zappa - luc pilmeyer (1994)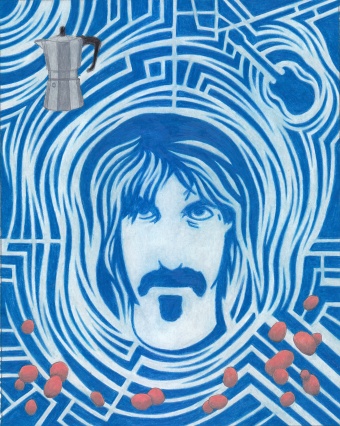 zappa's coffee - luc pilmeyer (2016)
zappa and girl - luc pilmeyer
The pictures have been added to the "References to Frank Zappa" map in the United Mutations Archives.
Over here :
http://www.united-mutations.com/z/frank_zappa/frank_zappa_ref2.htm