There's "Magnetic Draw",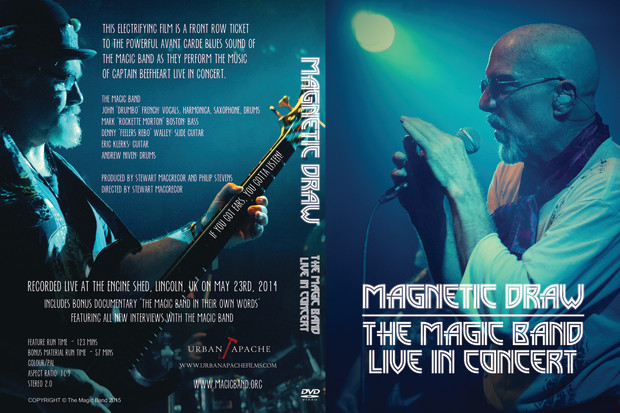 https://www.indiegogo.com/projects/the-magic-band-magnetic-draw/x/4937252#/story
I am John French, of The Magic Band, here to introduce a new dual DVD set: The first DVD is a concert that was performed at "The Engine Shed" Lincoln, UK on May 23rd, 2014. The other DVD is an interview with all the band members individually featured in a nice intimate atmosphere. BTW for those of you in the US -- this DVD should play fine on your player as it is PAL format but is region-free. It plays on my older DVD player just fine.
And there's also "Singing Through You"
https://www.indiegogo.com/projects/singing-through-you-the-magic-band-live-utb/x/4937252#/story
John French adds:
"Singing Through You" is a live video of The Magic Band performing The Music of Captain Beefheart, March 16, 2013 at 'Chelsea Under the Bridge, London' ( referred to hereafter as "UTB"). This is seriously a hi-tech venue and as they offered us a multi camera video recording of our show we soon thought of making this into a live DVD and secured the services of Paul Riley from Proper Records to record sound.