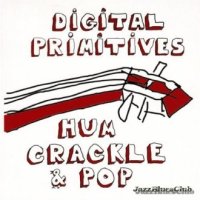 digital primitives: hum crackle & pop
(2011, cd, ??, hopscotch records)
Discovery of the day?
Well, for today, that's certainly the Digital Primitives.
Cooper-Moore on home-made instruments (one of which is the diddley-bow (sort of a single string mouth-bow bass)), Assif Tsahar on sax, and Chad Taylor on drums.
"Hum Crackle & Pop" is the trio's second release. It's a very interesting, varied, experimental and playful album. And Cooper-Moore's home-made instruments make it sound like nothing you've heard before.
Available from www.mandai.be