Here's two more "Live Phish Downloads" albums that belong in The Others Of Invention section :
In concert in Hollywood, August 8, 2011, the band performed Frank Zappa's 'Peaches En Regalia' in their first set. Track 5 on this 3 CD set.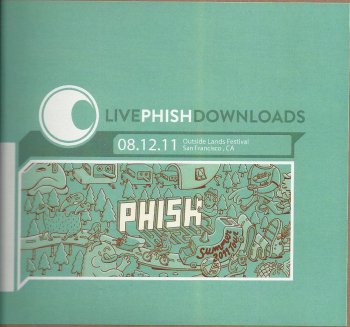 About one week later, Phish played a completely different set at the Outside Lands Festival in San Fran. They did, however, play 'Peaches En Regalia' again as the fifth song on their setlist.
Both albums are available as download and as CDR-on-demand.