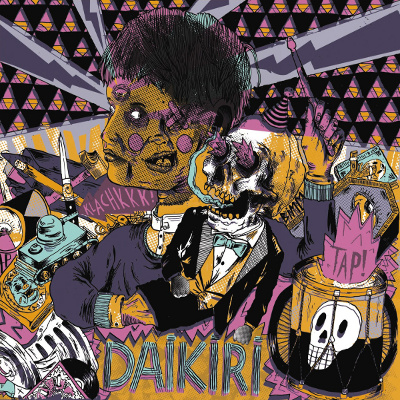 daikiri: tap!
(2015, lp, france, whosbrain records / la face cachée)
Daikiri has released a second album.
Described by some as a demented duo, making savage music, Daikiri does indeed make a strong impression. "Tap!" presents 11 tracks, 10 of which are about one minute long. The only exception is the last track, 'Aouibaouainan' that clocks around 12:23.
Available on colored vinyl and on CD.
If you need a musical shot, Daikiri might be just what you need.
Available from Mandaï.
www.mandai.be
Check them out: