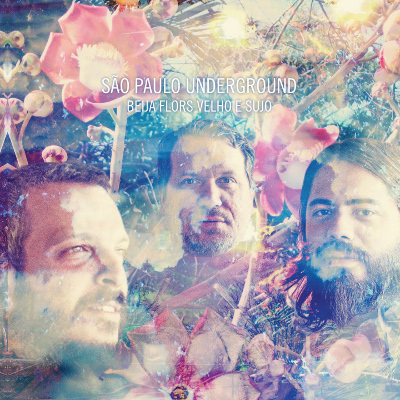 sao paulo underground: beija flors velho e sujo
(2013, cd, usa, cuneiform)
Rob Mazurek's (cornet, electronics) encounter with Mauricio Takara (drums, percussion) in Brazil led the foundation for Sao Paulo Underground. With the addition of Guilherme Granado (keyboard, electronics) the power trio was complete.
"Beija Flors Velho E Sujo" is the SPU's fourth album. It mixes rock and free jazz with south american rhythms.
A fine blend of beautiful melodies, uplifting beats and intergalactic trips.
Out on the Cuneiform label
www.cuneiformrecords.com
Available from Mandaï
www.mandai.be