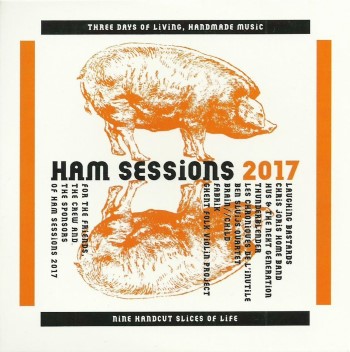 Last year's edition of the Ham Sessions took place on May 8, 15 and 16. I was there during one of these days and I was very happy to catch the Laughing Bastards in concert.
This compilation album presents one piece of every band that performed at the Ham Sessions. For The Laughing Bastards it's the beautiful 'Weigh' by Jan-Sebastiaan Degeyter that got included on this disc. For me, the other highlight on this impressive collection is 'Cornucopia' performed by Fabrik.
Very nice.
https://www.hamsessions.be/
Th next edition of the Ham Sessions are scheduled for next weekend.