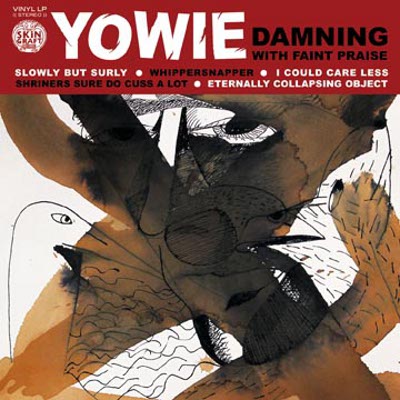 yowie: damning with faint praise
(2012, cd, usa, skin graft records)
Here's some high energy, intense & instrumental music for you.
"Damning With Faint Praise" is Yowie's second album, the first one being "Cryptooology".
On "Damning With Faint Praise", Yowie shows what avant-garde and experimental music is all about. Rhythm and melody jump all over the place as the music takes you for ride.
Beefheart fans need to hear this. This truly is music from the other side of the fence.
The album clocked in just under 30 minutes, but that's OK as I have it on replay anyway.
Check it out !!
available from
http://www.mandai.be/