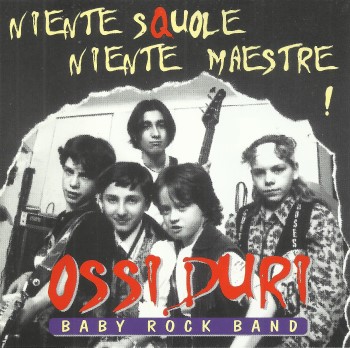 "Niente Squolo, Niente Maestre" was the first release by Ossi Duri. I had always thought that this was a CDR-release (don't remember when or where I bought it but that must be quite a while ago), so imagine my surprise when I saw it offered as an actual CD !!
Released on Dumbo Records.
Data has been adjusted in the United Mutations Archives.
The album presented four original compositions by Filippo Bellavia plus Ossi Duri's version of FZ's 'Take Your Clothes Off When You Dance'.