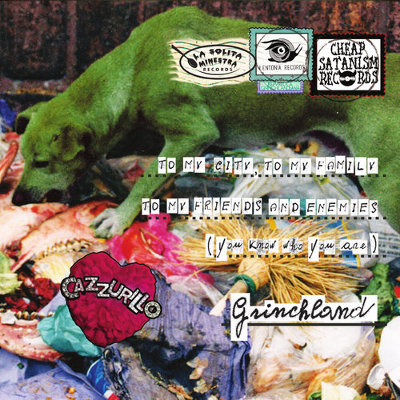 cazzurillo: greetings from grinchland
(2017, cd, belgium, cheap satanism records)
Cazzurillo hails from Milan, Italy, or Grinchland as she calls it.
"Greetings From Grinchland" presents eleven quirky, experimental tunes. Almost pop, or not.
'Bunny's Bed' is the last track on the album. It will give you a fine idea of what Cazzurillo is about.
I think it's nice.
It fits the disturbed album cover / greeting card.
Distributed by Mandaï.
www.mandai.be