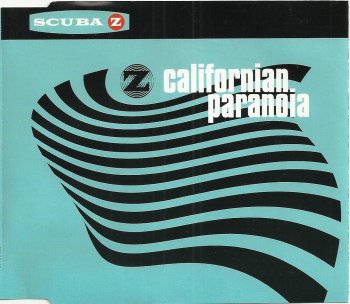 Here's another interesting addition to The Others Of Invention (artists performing the music of FZ).
Released as a CD5" and as a 12". A promotional 12" exists as well.
It's not a cover version. The band just uses a familiar zappa theme...
The track is credited to Cook, Hall & Zappa.
The remix-version does not use the zappa theme.
'California Paranoia' can also be found on Scuba Z's first album. I don't know which version this is.