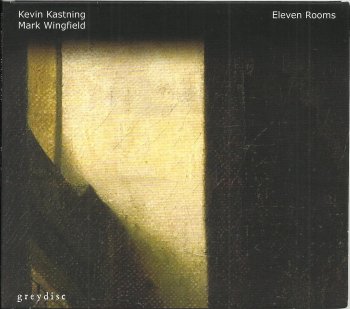 Last week, I received "Eleven Rooms" a beautiful collaboration between Kevin Kastning and Mark Wingfield.
Kevin Kastning, as you might know, explores the sounds of the acoustic guitars, performing on a 36-string double contraguitar, a 30-string contra-alto guitar, a 6-string classical guitar and a mandolin.
Mark Wingfield is an electric guitar player. Last year, Mark released the impressive "Proof Of Light" on the MoonJune Record label.
On "Eleven Rooms", the duo pays tribute to Dutch painter Johannes Vermeer. The liner notes explain that it's the combination of light and shadow, the stillness and the mystery of the paintings that inspired the music.
11 tracks.
11 mysterious soundscapes,
A beautiful combination of electric and acoustic sounds.
Out on the Greydisc label.
www.kevinkastning.com
-
www.markwingfield.com
Recommended listening.
Here's a sample.